Unlike most sea islands, Daufuskie remains unspoiled by over-development. Tybee Island, for example, which lies just across the Savannah River, is a fourth as big with eight times the population. During the summer season on Tybee a beach cruiser can move faster than a car, and is a lot easier to park.
Exploring Daufuskie in a Mungeon Creek golf cart is a day well spent.
On Daufuskie, two golf carts constitute rush hour and three carts arriving at the same intersection at the same time is as much of a traffic jam as you'll ever see.
Maryfield School, where Pat Conroy taught in 1970, now houses two popular businesses.
Check out Indigo Blues where Lee Anne and Heather will show you how cloth was dyed before the revolution, when indigo was a primary money crop on Daufuskie. then swing around back to School Grounds coffee for some delicious hot or frozen beverages and yummy snacks.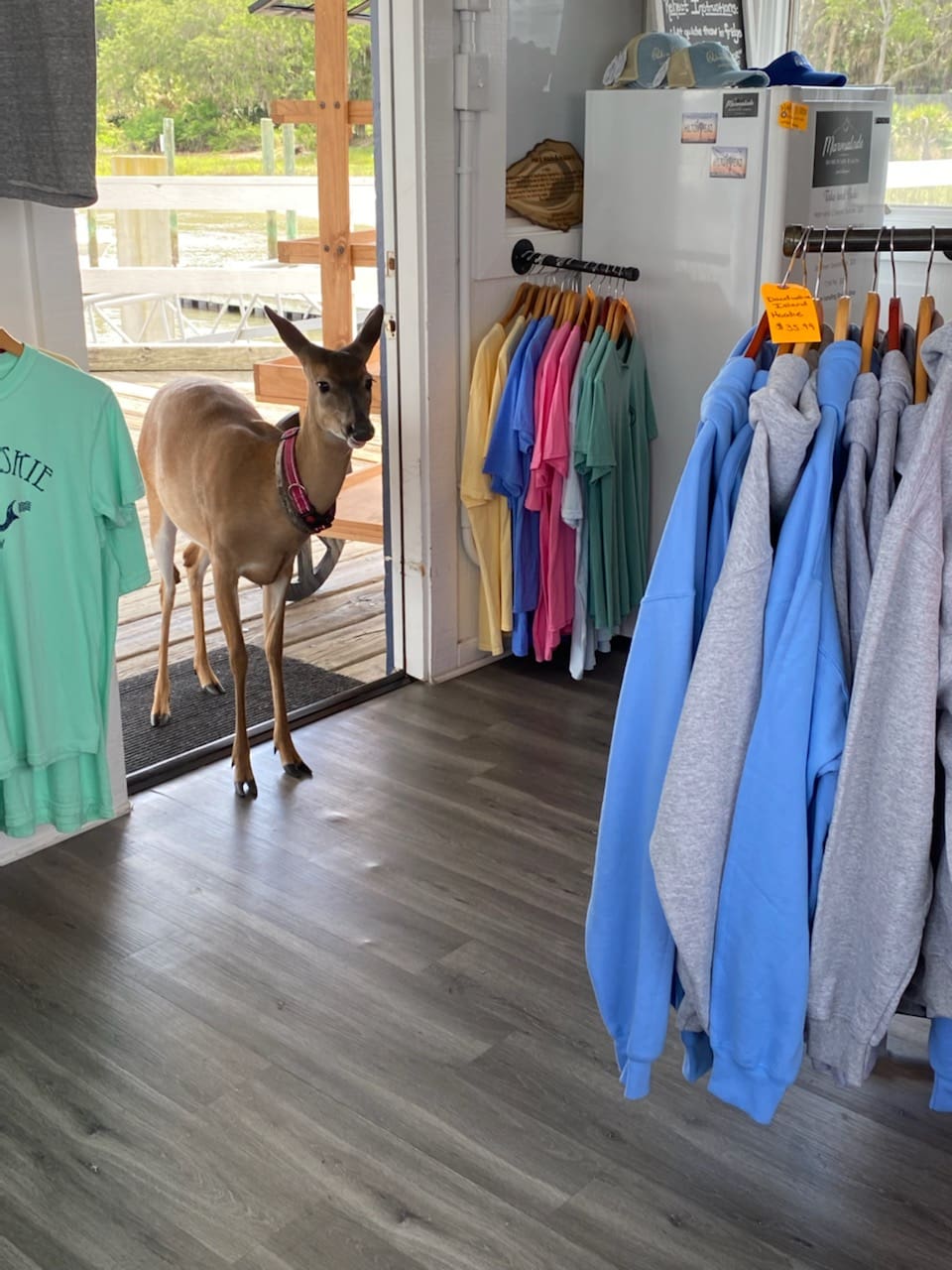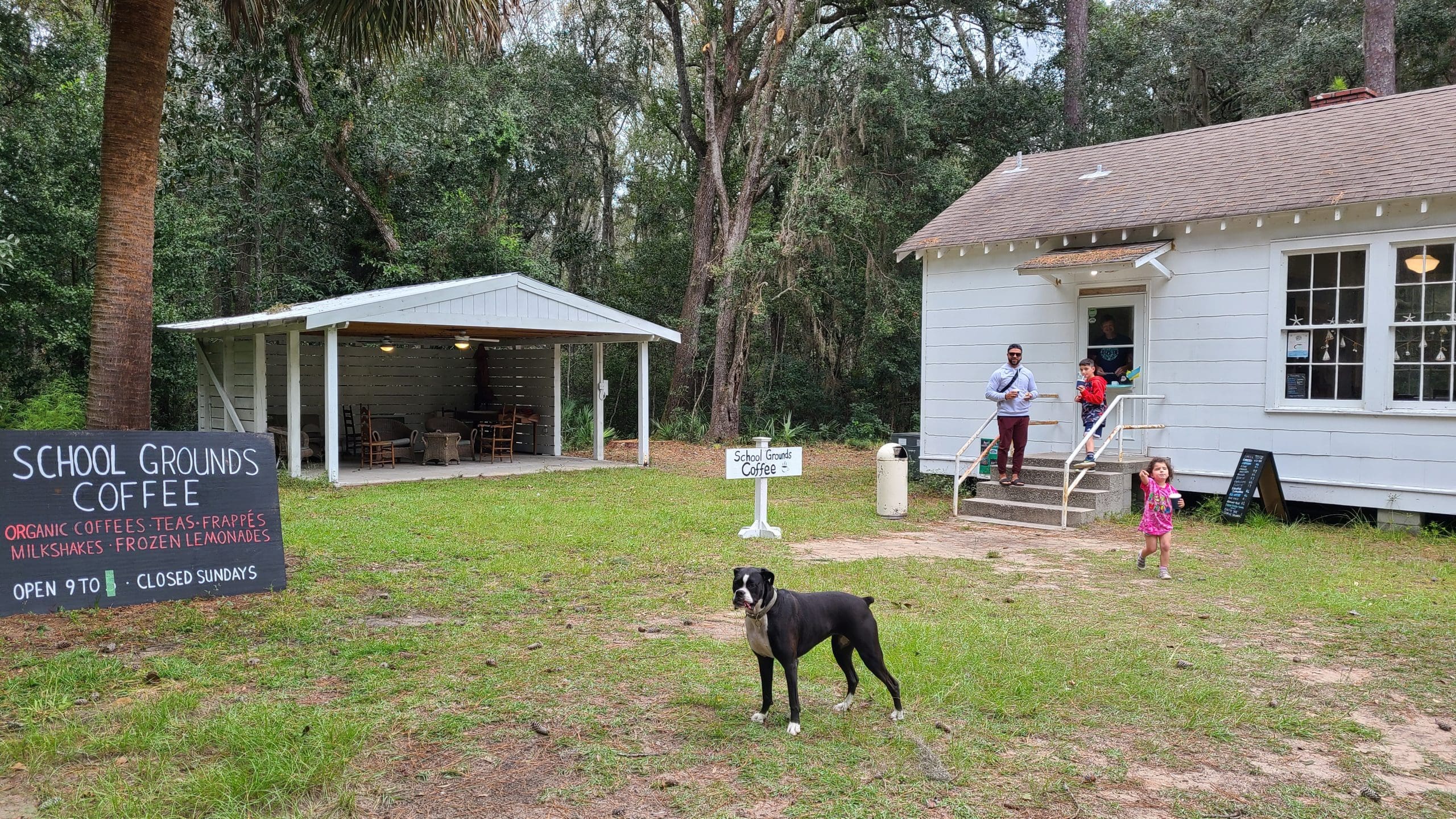 Old Daufuskie Crab Company, located at Freeport Marina, is a great place for sunset happy hour and dinner. Good food and live music at the tiki bar.
When you're ready for lunch, D'fuskie's General Store and Eatery, located at the county dock has fresh sandwiches, pizza, and adult beverages, and don't miss Taco Night every Thursday, a local favorite. There are also public restrooms (a rarity on Daufuskie) and a playground for the young and young at heart.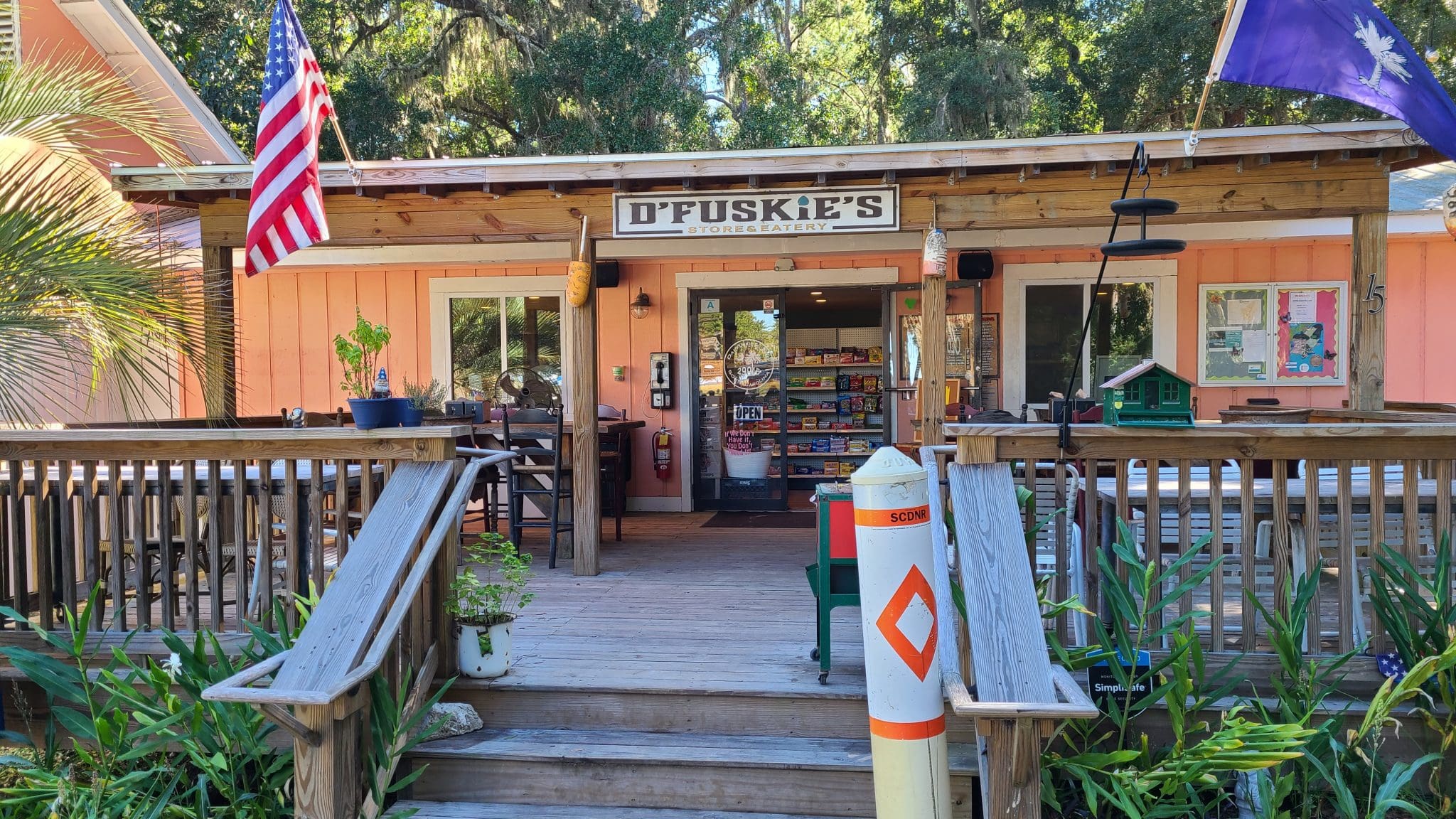 Frye's Chicken at the corner of School and Beach Roads will satisfy your craving for fried chicken, French fries, and onion rings, open Thursday-Saturday.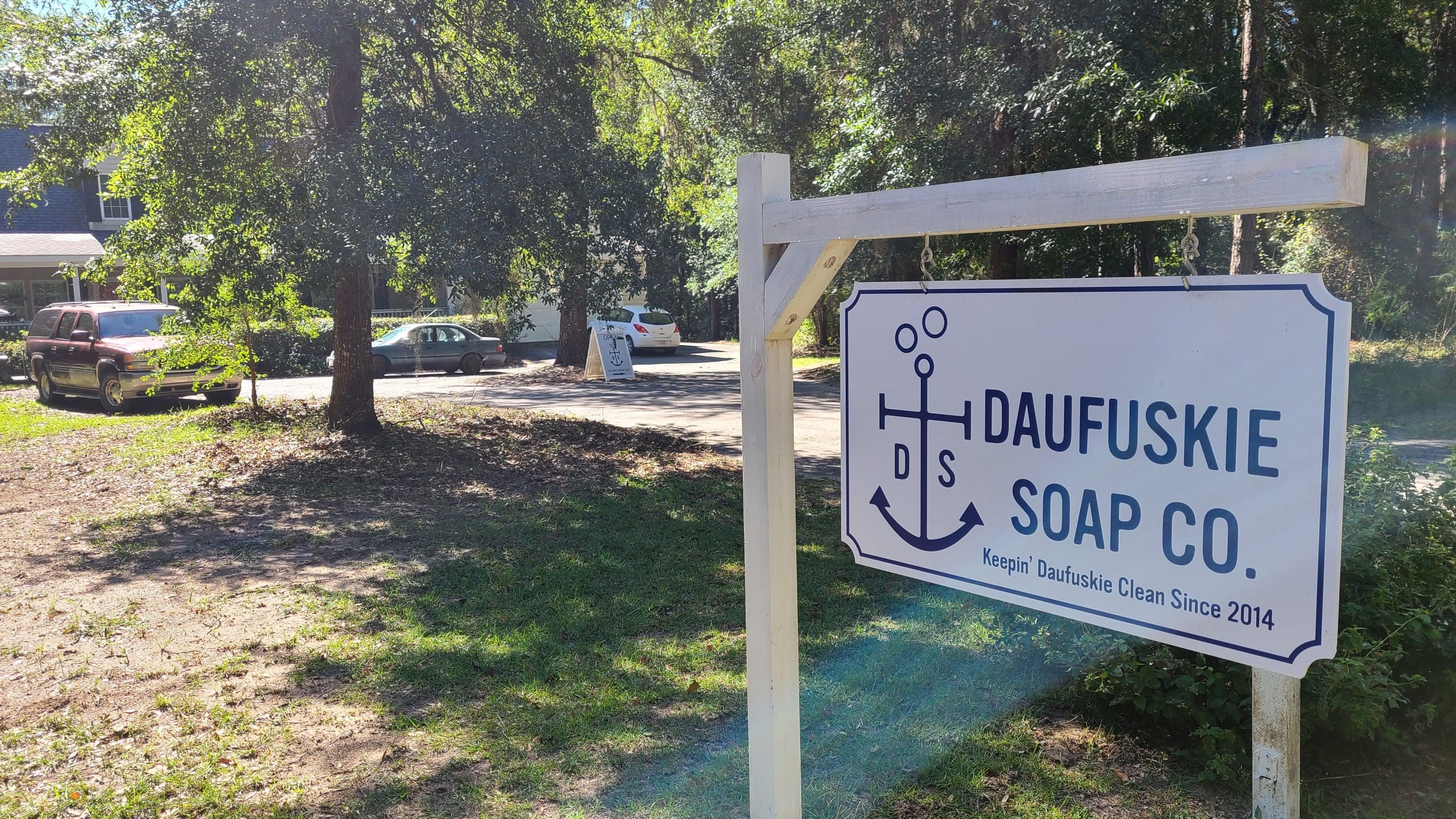 The Iron Fish Gallery on Benjie's Point Road, owned and operated by long-time resident Chase Allen, has original metal sculptures for sale.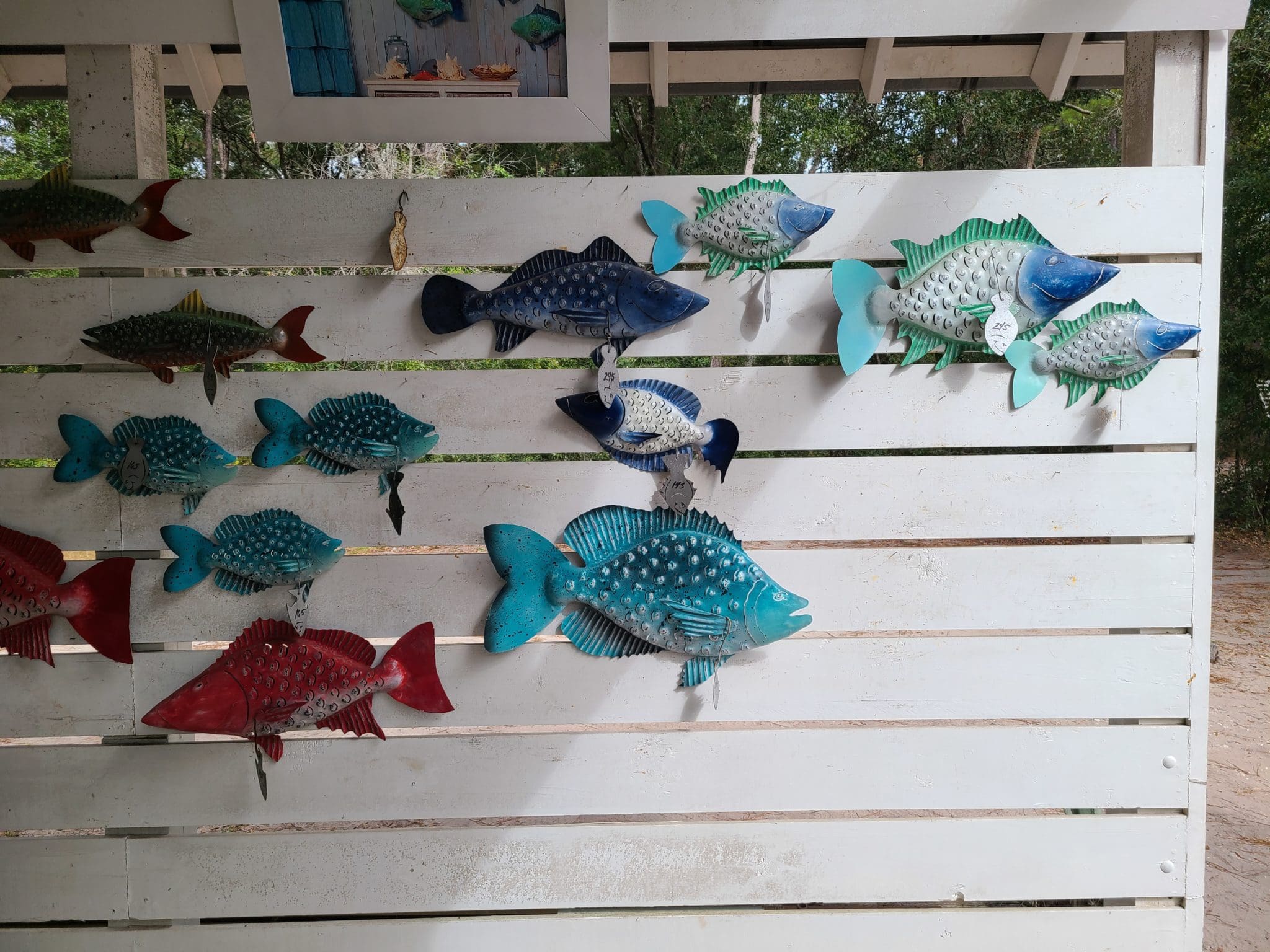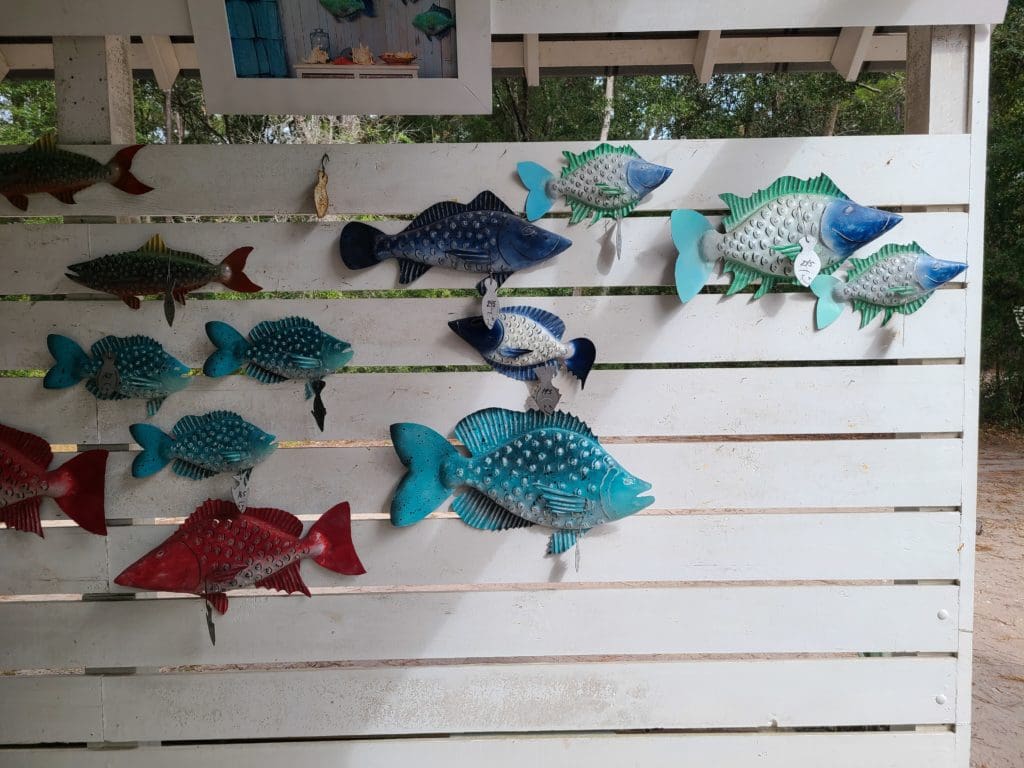 Get ready for happy hour by making a stop at the Daufuskie Distillery on Haig Point Road. They have a wide selection of custom spirits to get you in the spirit, but if you take your dogs along, be sure to keep your furry friends on a leash so the gator doesn't get 'em.
The distillery also has good food at good prices at their On Deck Diner.